This one is a bit outdated (March 2009), but I have found these photos back.
At the time, I had a problem with a Dell KVM that was no more working (no/bad video output, no more control over the KVM from the keyboard, etc…), and after asking the support about how much it would cost to have it fixed (which was the equivalent of buying a new one !), I decided to open it and try to fix it myself.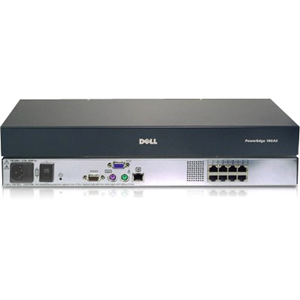 Interesting was that although the digital part of it (on separate multi-layer PCB) was of good quality (re-branded), the power supply was only a cheap 'made in China' one.
And of course it was the faulty part, with a couple of easy-to-find 'bulging capacitors'.
Those were causing the power to be lower than expected and/or very noisy, making the video to be unstable/un-synchronized.
Fixing it was not really difficult on that single layer PCB. And of cause much cheaper than buying a new one.
This was back in March 2009, and the KVM is still in place and working.
I have found similar stories on the Web, such as this one (KVM too) :
http://www.senie.com/dan/technology/badcaps.html
About bulging capacitors :
http://www.epanorama.net/blog/2010/03/23/electrolytic-capacitor-failures/
and this article on Wikipedia :
http://en.wikipedia.org/wiki/Capacitor_plague